The Honda Civic 2019 and all its versions
April 29 2019,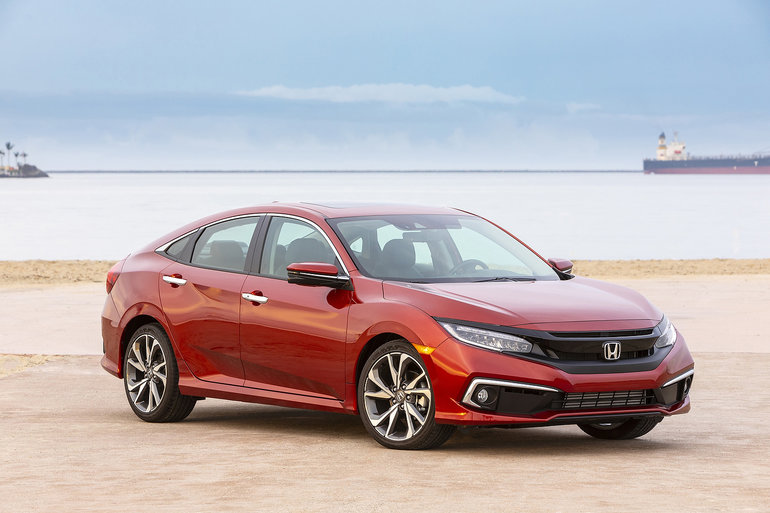 The Honda Civic is a legend in Canada. All consumers know the Honda Civic and many started their automotive life with a Honda Civic in the driveway. It is a car that sells well both new and used and its reliability has been confirmed many times. The Honda Civic never lets you down, it's fuel efficient, fun to drive, powerful and sporty all in one.
It's no surprise that the Honda Civic has been the best-selling car in Canada for 22 years. Despite everything and despite the fact that it continuously faces new competition, the Honda Civic continues to dominate its segment. One of the reasons for its success is the impressive number of versions that the new 2019 Honda Civic offers.
Indeed, the Honda Civic 2019 offers several very well-equipped versions at a very competitive price. Let's take a closer look.
Honda Civic DX - $ 17,890
Honda Sensing Active Safety Group with Adaptive Cruise Control, Lane Departure Prevention and Auto Braking with Collision Detection
Keyless entry with trunk opening
Rear-view camera
2.0-liter engine with 158 horsepower
ECON mode
Honda Civic LX - $ 20,790
- Apple CarPlay and Android Auto
- Automatic high beam
- Heated front seats
- Multi-angle reversing camera
Honda Civic EX - $ 24,390
- Leather-wrapped steering wheel
- Electric driver's seat
- Electric sunroof
- Remote starter
Honda Civic Sport - $ 25,590
- 19-inch wheels
- Paddle shifters on the steering wheel
- Black Combi Seats
Honda Civic Touring - $ 28,090
- 1.5-liter turbo engine with 174 horsepower
- Satellite Radio
- Heated front and rear seats
- Leather seats
Contact us today to learn more about the 2019 Honda Civic at Hamel Honda!