Honda Sensing is the most state of the art system of its kind. Here's why!
July 15 2019,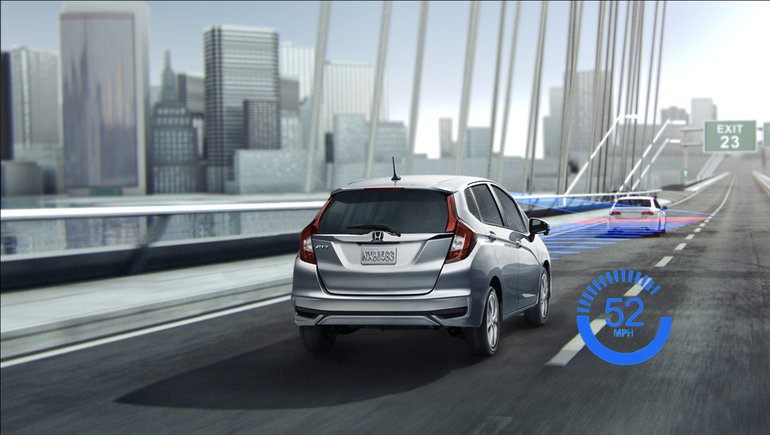 Honda Sensing is standard on the Accord, Pilot, Odyssey and Ridgeline as well as the Clarity, Insight and Accord Hybrid. The systems are available as an affordable package on the Fit, Civic, and CR-V. This guide should help you understand more about how crash avoidance technology can work for you.
Collision Mitigation Braking System
With this system, a forward-facing camera and radar transmitter are working with the driver every minute that the CMBS-equipped Honda is in motion. If the system recognizes stopping or slowing traffic, it warns the driver. If that fails to get an appropriate response or if time is short, the autobrake will start slowing or even stop the car. This can't prevent every accident, but it gives drivers a better chance of avoiding trouble. Plus, a slower speed reduces the chances that an impact will be deadly.
Lane Keeping Assist System
Cameras watch the marked lane lines. If the driver doesn't have a turn signal on, the LKAS-equipped Honda assumes that the car or SUV should be traveling straight. It warns the driver to straighten up. An assist will tug to help pull the vehicle to the centre of the marked lines. This works by selectively applying torque to certain wheels. It is important to remember that this system can't work if the road isn't well-marked.
Road Departure Mitigation
The Honda family of automobiles continues to be the exclusive home of Road Departure Mitigation. This unique system uses cameras to watch the outer right line. If the RDM-equipped Honda strays over the line, leaving the road, the system warns the driver. It also can reduce the throttle, which slows the engine. Furthermore, RDM may tug at the wheel, trying to bring the Honda back onto the road. By keeping the Honda on the road, the system reduces the chances of striking a tree or any other roadside object.
Adaptive Cruise Control with Low-Speed Follow
Using the cameras and radar transmitter, Adaptive Cruise Control can regulate speed in busy traffic. Whereas regular cruise control requires the driver to apply the brakes or reduce the speed, Adaptive systems can make decisions. ACC-equipped Hondas can reduce the throttle, brake, or even stop to prevent an accident. The driver is still in charge, but ACC reduces the stress of slow-and-go traffic situations.
You can find out more about these important systems at Hamel Honda!